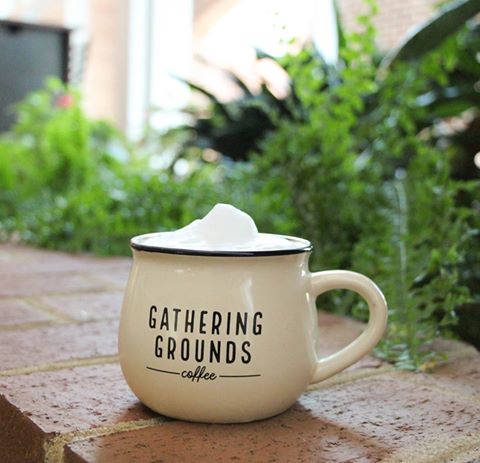 What is Gathering Grounds?
Gathering Grounds is the coffee shop inside of the Bonsack Baptist Community Life Center. Gathering Grounds proudly serves Land of a Thousand Hills coffee.
Hours
Monday-Thursday: 8:00am - 12:00pm
Food and Drink
We feature a medium dark blend of regular and decaf coffee. We serve cappuccinos, lattes, and a variety of specialty drinks as well as smoothies and teas. We also serve tasty pastries prepared by our chef.
What is Collaborative Trade coffee and why is it important?
Gathering Grounds sells Land of a Thousand Hills Coffee. Their Collaborative Trade philosophy champions the direct needs of their partner villages, building upon their talent and passion, and equipping them to be better coffee growers. They partner directly with small-scale farmers in Rwanda to guarantee better wages for better coffee for a better future. Your daily choice of quality coffee brings life-changing work to communities in Rwanda. To learn more about what coffee is doing through Land of a Thousand Hills visit www.landofathousandhills/collaborativetrade